Events
Date: Thursday, September 21, 2017
---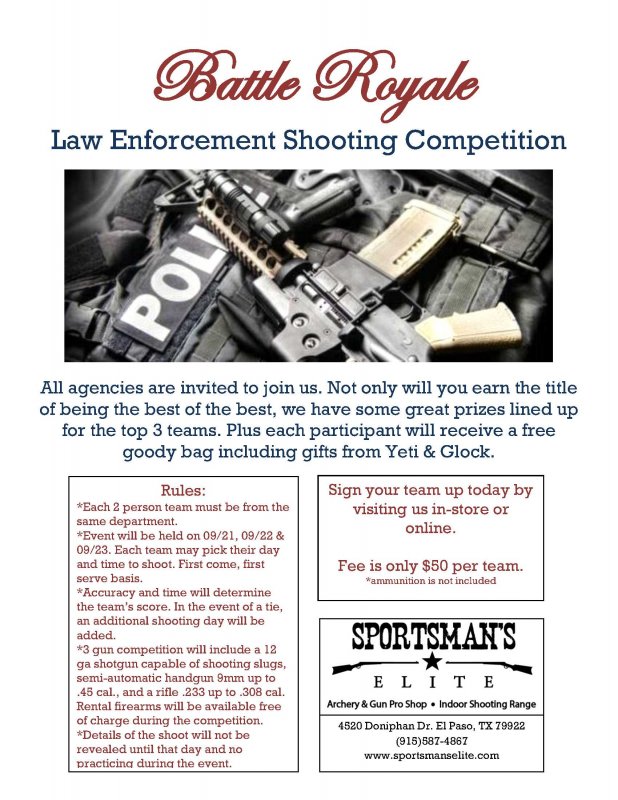 Battle Royale
All agencies are invited to join us. Not only will you earn the title of being the best of the best, we have some great prizes lined up for the top 3 teams. Plus each participant will receive a free goody bag including gifts from Yeti & Glock.
Rules:
*Each 2 person team must be from the same department.
*Event will be held on 09/21, 09/22 & 09/23. Each team may pick their day and time to shoot. First come, first serve basis.
*Accuracy and time will determine the team's score. In the event of a tie, an additional shooting day will be added.
*3 gun competition will include a 12 ga shotgun capable of shooting slugs, semi-automatic handgun 9mm up to .45 cal., and a rifle .233 up to .308 cal. Rental firearms will be available free of charge during the competition.
*Details of the shoot will not be revealed until that day and no practicing during the event.