Events
Date: Tuesday, February 14, 2023
---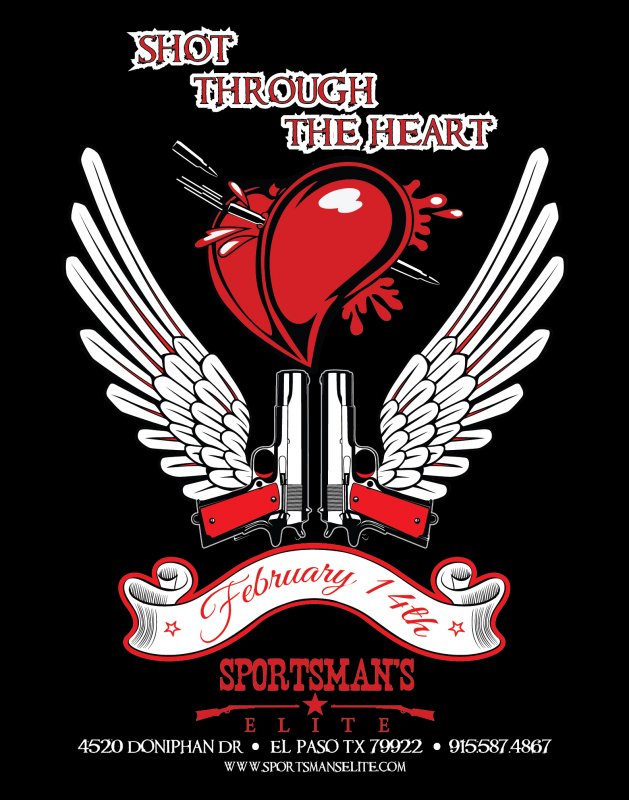 Shot Through the Heart
Price is $75 for one couple.
Only Major Participant required for registration (Do not add guests when registering)
Please fill out the following form in addition to completing your registration.
Format: Each team will shoot a total of 100 rounds at the same target. One partner will shoot 50 rounds of either .22, .38, .380 or 9mm semi-auto or revolver, and the other partner will shoot 50 rounds of centerfire cartridges. The goal is to shoot out the heart of a special target and leave no red showing. Prizes will be given for 1st Place and we will have store specials for all participants. This event is limited to 20 teams of 2, registration is on a first come first serve basis. In the event of a tie, a shootout will take place immediately after the last shoot ends.